Cataract Outsourcing Customer Feedback
At Surgical Direct, we take pride in taking care of our clients, giving them the best possible service that we can provide. We think it's a big deal! Here are a few words from some of our clients about what they think of us: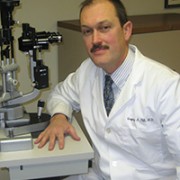 "I've worked with SDI for mobile cataract and SLT procedures since 2007. As a surgeon that operates in multiple locations, I appreciate their consistent processes as it makes my job much easier. The technicians are not only knowledgeable, but also hardworking and courteous. They are willing to do whatever it takes to get the job done. The technicians become a part of the team, no matter the location. I know I can rely on them to bring everything I need, including premium lenses, to do my surgeries as efficiently as possible. I would recommend SDI for all mobile cataract needs."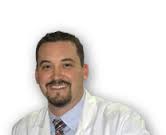 As part of a practice that is in a constant state of growth, I'm dependent on Surgical Direct to help me expand my territory. No matter the size of the town or the hospital, if I need a place to do modern cataract surgery, I know I can count on Surgical Direct to make it happen. Surgical Direct offers the absolute latest in technology for cataract surgery including LenSx Laser Assisted Cataract, Centurion Phaco units, even ORA Intra Operative wavefront guidance. There is not one piece of new technology available that they haven't been able to provide for me. The staff that Surgical Direct sends to my cases are second to none. They integrate with the existing staff well to make my day run more efficiently. I've been pleased from beginning to end with using Surgical Direct for my mobile cataract surgery solution. I highly recommend them to my colleagues.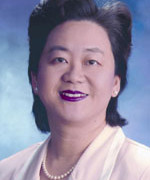 I first started using Surgical Direct in Aug 2006 and I would highly recommend them to any surgeon who wishes access to the latest technology and the most responsive tech support in the industry. Their leadership, with Kevin Francis and Ted Barden, is outstanding and both are highly experienced and exquisitely sensitive to my surgical needs. I can discuss any issue with them and they find me solutions quickly and efficiently. Their equipment is the latest available and I have been able to try the best technology at any hospital. Their technicians are reliable, on time and very well trained to assist the surgeon. I would use no other company in my outreach surgery locations. They are the key to smooth, relaxing, trouble-free surgery.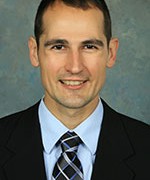 SDI provides consistent service for our SLT needs, with careful attention to precise preparation of their equipment. You can count on them in all weather conditions, and they always have a backup available.
Surgical Direct provides my center with the highest quality and most cost-effective equipment and supplies in the area. Their certified technicians are professional and accommodating on a consistent basis. My surgeons and staff are at ease when they know Surgical Direct is providing their services. I would highly recommend them to all my associates.