Passionately serving since 2001.
At Surgical Direct, we are driven to serve our customers with excellence. We aim to provide our clients with unparalleled service, creatively providing solutions that allows your team to provide better care for patients.
For over 20 years, Surgical Direct has been serving and supporting doctors and OR staff all over the country. What started in St Louis, MO metro, and have since expanded nationally. Because we are privately owned, we continue to remain flexible (able to adapt) to provide the best possible service for our surgeons, hospitals, and surgery centers.
Kevin launched Surgical Direct, Inc., in 2001 after gaining experience in the ophthalmology equipment industry working for major equipment manufacturers such as Allergan (now Abbott Medical Optics), Stryker Medical, and Baxter Healthcare. He was part of the design team for the Sovereign® Phaco System. In this role he worked with some of the best and brightest eye surgeons in the world, soliciting feedback on what was important to them in equipment design and capabilities. Kevin also trained surgeons in Central and South America on using phaco equipment. These experiences have given Kevin a unique perspective and the ability to have a deep understanding of the needs of his clients.
In 2001, Kevin started Surgical Direct with 1 Phaco, a van, and home garage "storage facility". The rest is history!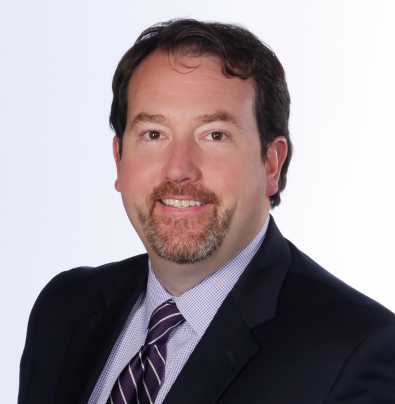 Ted has over 20 years of experience in the Ophthalmology industry. Prior to joining Surgical Direct, he spent 14 years as a sales representative and regional manager for Alcon. Earlier in his career he worked for Smith Klein Beecham in pharmaceutical sales. Ted's vast knowledge of equipment and supplies for eye procedures is a valuable asset for ophthalmologists who are weighing which brands and features to choose for patient procedures. With his numerous industry connections, Ted stays abreast of technology, product, and performance news, allowing him to be a well-informed advisor to his clients. 
Our Cataract Coordinators
The difference-makers at Surgical Direct.
We believe having experienced, trained, aware, cordial, and customer service-focused coordinators in the OR during surgery can make a big difference on surgery day. These qualities can increase the day's efficiency, raise the surgeon's comfort level, and improve flow by letting the nursing staff focus more on the patient vs other details (such as adjusting machine settings, opening case supplies, or letting us manage other details in the OR).
Our technicians are highly-trained and knowledgeable assets to your OR. They undergo a 90-day intensive training upon hire before they ever step foot into an OR on their own. They are annually trained in OR protocols, sterile field protocol, instrumentation and equipment technology (by manufacture representatives), and much more.
"Makes my job much easier..."
I've worked with SDI for mobile cataract and SLT procedures since 2007. As a surgeon that operates in multiple locations, I appreciate their consistent processes as it makes my job much easier. The technicians are not only knowledgeable, but also hardworking and courteous. They are willing to do whatever it takes to get the job done. The technicians become a part of the team, no matter the location. I know I can rely on them to bring everything I need, including premium lenses, to do my surgeries as efficiently as possible. I would recommend SDI for all mobile cataract needs.
"Outstanding and reliable..."
I first started using Surgical Direct in Aug 2006 and I would highly recommend them to any surgeon who wishes access to the latest technology and the most responsive tech support in the industry. Their leadership, with Kevin Francis and Ted Barden, is outstanding and both are highly experienced and exquisitely sensitive to my surgical needs. I can discuss any issue with them and they find me solutions quickly and efficiently. Their equipment is the latest available and I have been able to try the best technology at any hospital. Their technicians are reliable, on time and very well trained to assist the surgeon. I would use no other company in my outreach surgery locations. They are the key to smooth, relaxing, trouble-free surgery.
We can find the right solution
together.
Let's have a conversation about your unique needs and situation, and together, we'll determine the best path forward. We are here to help.
Together is a better way forward!